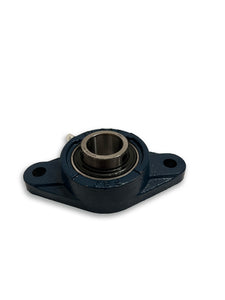 Sector Shaft Support Bearing
This is a replacement bearing for your XJ or ZJ steering box brace.
New and improved as of 2022. High Strength center bearing and nut sleeve kit for our XJ and ZJ Steering Box Braces. 
Stronger Bearing construction improves load capacity and extends life of the bearing. Significantly reducing possibility of cracking in high stress scenarios. 
We have learned that not all unibodies are the same. Some more tweaked than others. This can create uneveness in the way your steering box sits. Uneven pressure can be put on the bearing from the sector shaft and the bearing can crack, typically on the most stressed side. We recommend that you put a washer between the bearing and the brace mounting boss to alleviate the bind on the bearing to prevent further issues. 
It is imperative that you order the bearing with the proper hardware size that you bought originally or else the bearing may not fit correctly.
For any questions or concerns please feel free to call or email us and we will be happy to help.
---
We Also Recommend